Our drive is the belief that we need to profoundly renew the way we do business, so as to ensure durability, affordability and livability
JustTransition was born on the conviction that the current urge for change is not in contradiction with a profit pursuit.
We strongly believe that there are economic benefits in solving social & environmental issues, creating win-win situations.
An increasing number of organizations want to commit fully to a more sustainable practice of business and attempt to profoundly change the way they operate.
With them, we trigger  and capitalize on collective intelligence for designing innovative, impactful new products and services.
Pragmatism & action-focus
Research for the purpose of business
Integrity with no compromise
Disruptive construction & creativity
People difference for enrichment
At JustTransition, Sustainability is our mother tongue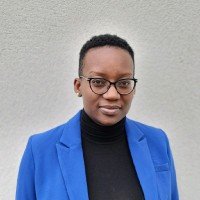 Laetitia is all about reconciling research and business practice for creating avant-garde instruments capable of boostering efficiency.
She has been working these past years alongside the European Institute of Technology (EIT) Climate KIC community, designing, testing and practicing a proactive approach and innovative tools for sustainability. This involved working with world-class companies around Europe, on embedding sustainability within their inner strategy by making it a substantial asset for their core activity.
Laetitia now commits to supporting all business actor with her experience with entrepreneurship for solving problems.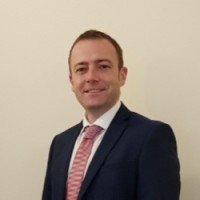 James has expertise in refrigeration and wider building services in convenience retail, supermarkets and industrial cooling applications.
In 2015, he founds WAVE Ltd, providing independent and impartial design, project support, technical trouble shooting and consultancy services in the UK and India. In 2020, the business is thriving and ranked #1 of all 155 Investors in People accredited organizations who operate in and around the construction sector, when James decides to pass it on fully to his employees. This leads to WAVE becoming, in 2021, one of the very few Employee Owned Trusts around the globe.
James is now dedicated full-time to educating and accompanying the transition for better economies.
James BAILEY, CEng MA MIET FInstR
Meryl is specialized in the shift towards a circular economy, focusing on sustainable action to reduce energy and resource consumption, reuse waste in everyday operations and recycle assets.
She has been working several years on business development within the industrial sector, where she served through strategic and technical sustainability for transforming relationships, culture and operations. Her streamline is to optimize energy, raw material, carbon, water and waste for reduced environmental footprint and lower costs.
Meryl is now devoted to helping firms around the globe save money through the scheming of a circular economy business.
We help you seize sustainability opportunities
Don't miss out on the just transition
Contact now